Artikel Beschrijving
1/2 "Magic Straps Coins Zelfklevend
1/2" Magic Bandjes Coins zelfklevend zijn ideaal voor gladde oppervlakken en kan binnen of buiten worden gebruikt, kunnen ze worden maken in munten en het kan ook komen in een waaier van kleuren. Zelfklevende magic tape stippen worden op grote schaal toegepast in kleding, handtassen, schoenen, woninginrichting, tassen, sportartikelen, elektronische producten, vilt en andere gebieden. Onze all klittenband zelfklevende munten producten voldoen aan en via het milieu SGS, ROSH certificering.


Welkom voor samenwerking op elk moment!
01
PRODUCTWEERGAVE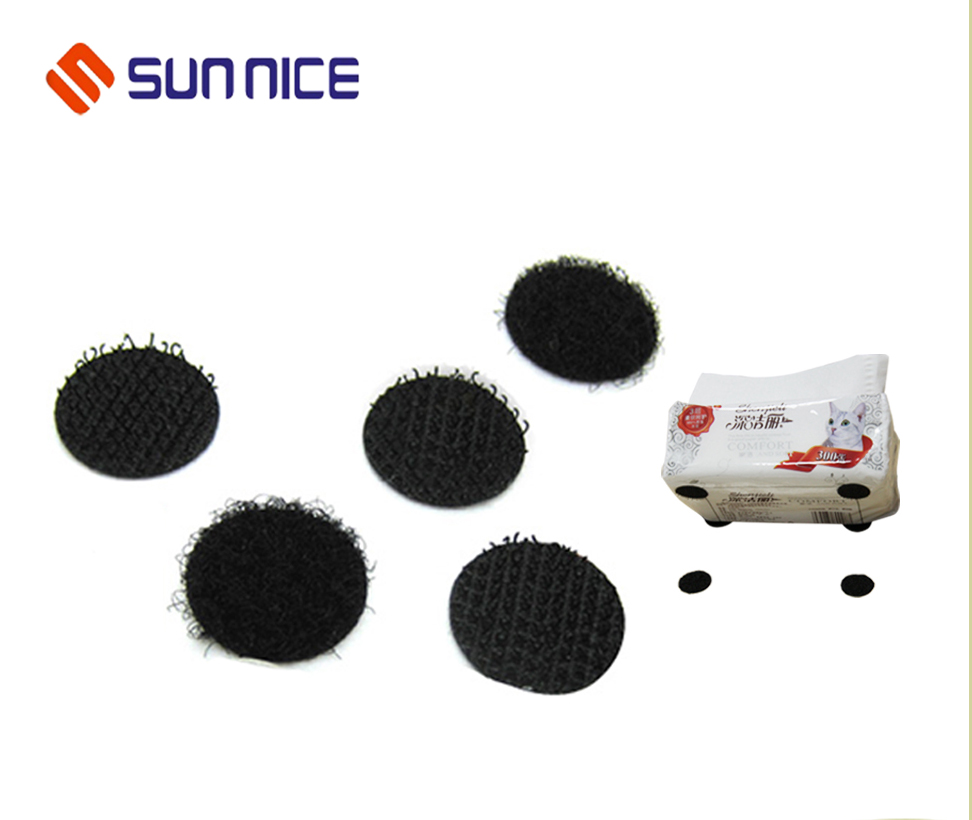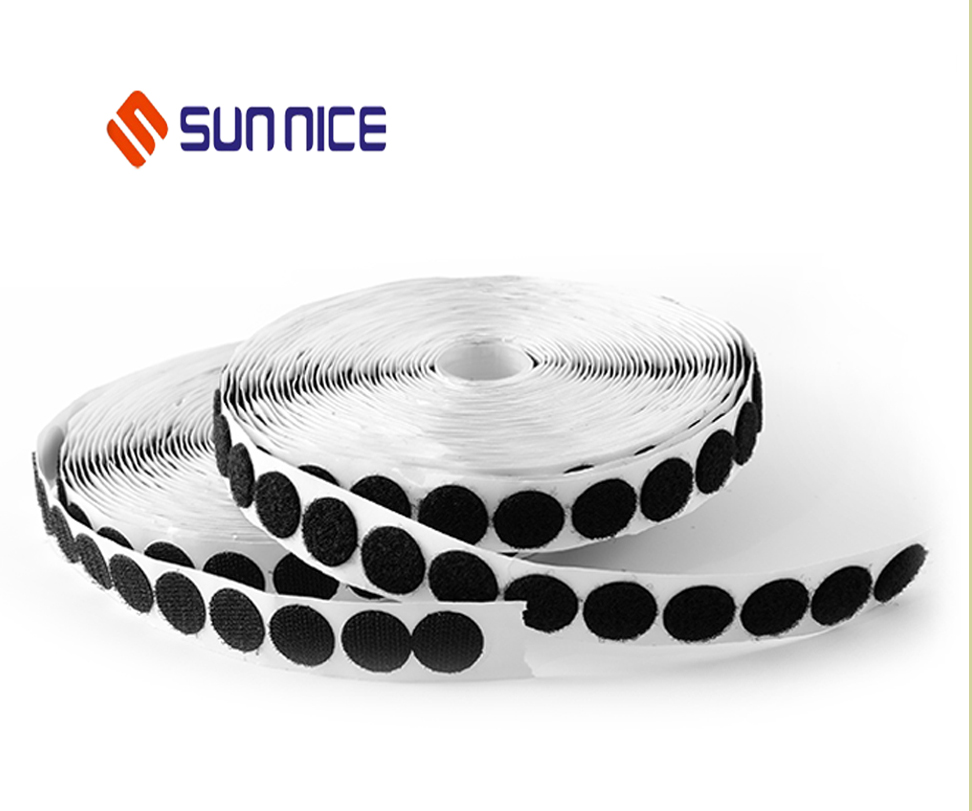 O2
PRODUCT DETAIL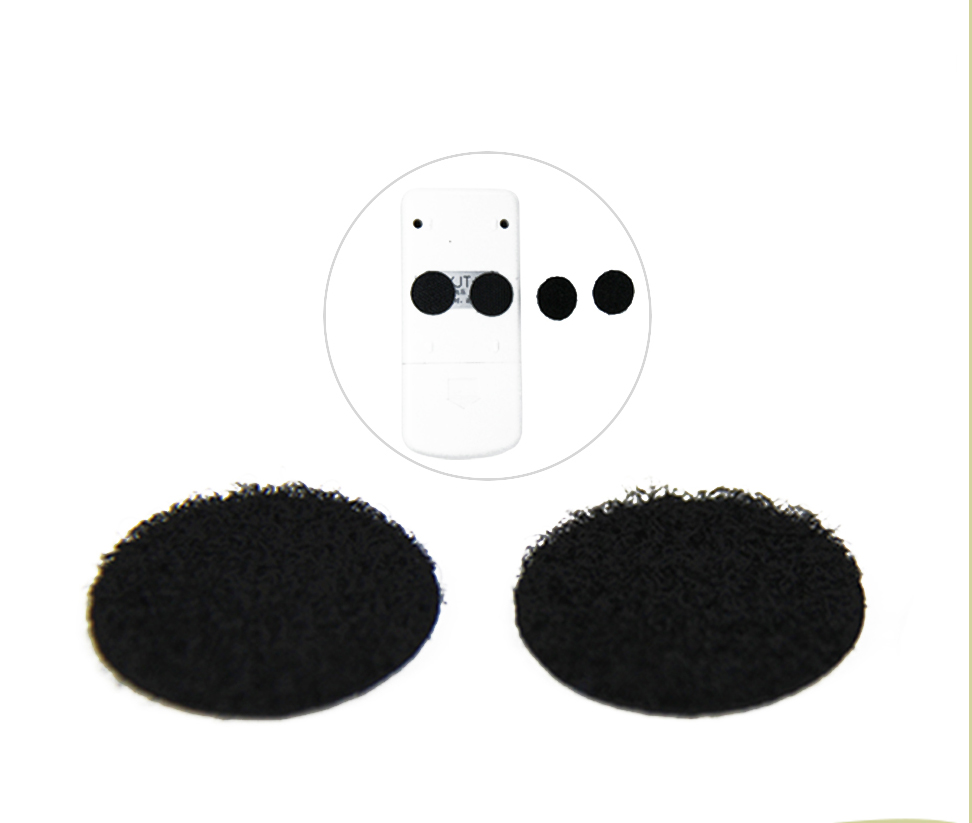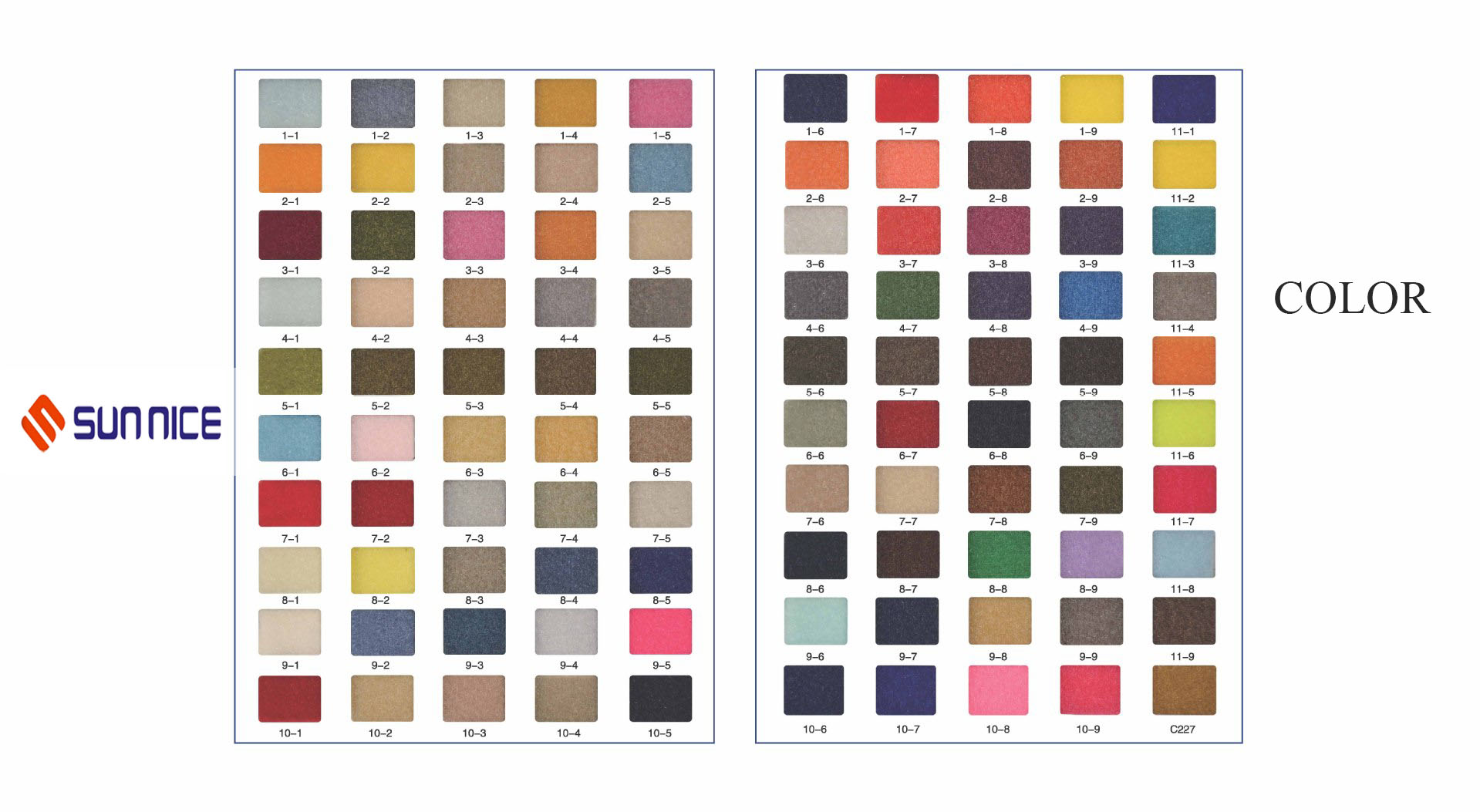 03
PRODUCT PROCES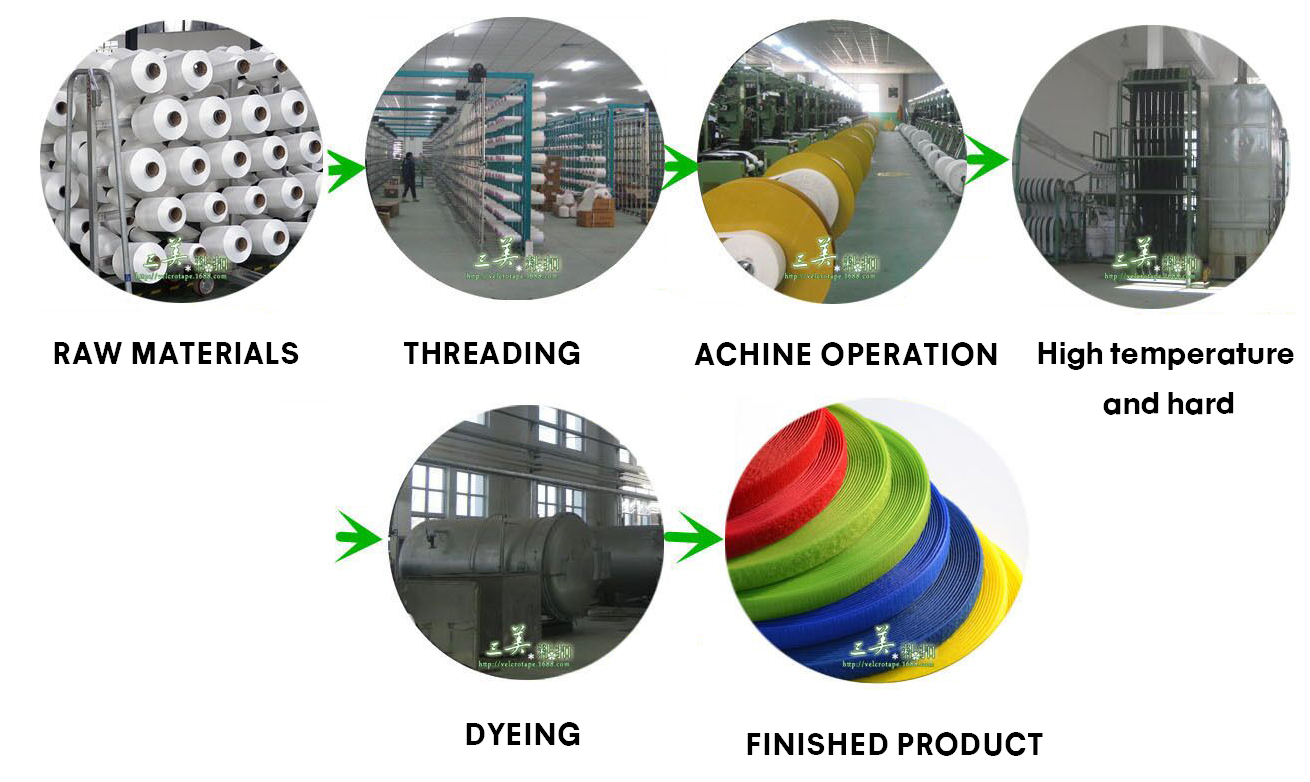 Welkom voor samenwerking op elk moment!




toepassingen
1/2" Magic Bandjes Coins Zelfklevend Werk ideaal voor thuis gebruik, zoals voor computer snoeren, kabels, hengels, en algemene organisatie.
Hoek en lijm kleefmuntstukken Werkt goed voor kantoorgebruik voor algemene kantoor- en bureauorganisaties en hulp bij opslag. Adhesive Magic Tape kan ook worden gebruikt voor garage gebruik of voor het bewerken!
Omdat het waterbestendig is, Zelfklevende magische tape punten Kan ook buiten worden gebruikt. Plak het op een schoon, vlak oppervlak dat nodig is! Pas sterk lijmhaak en lus aan Kan worden bevestigd aan elk hout, glas of plastic.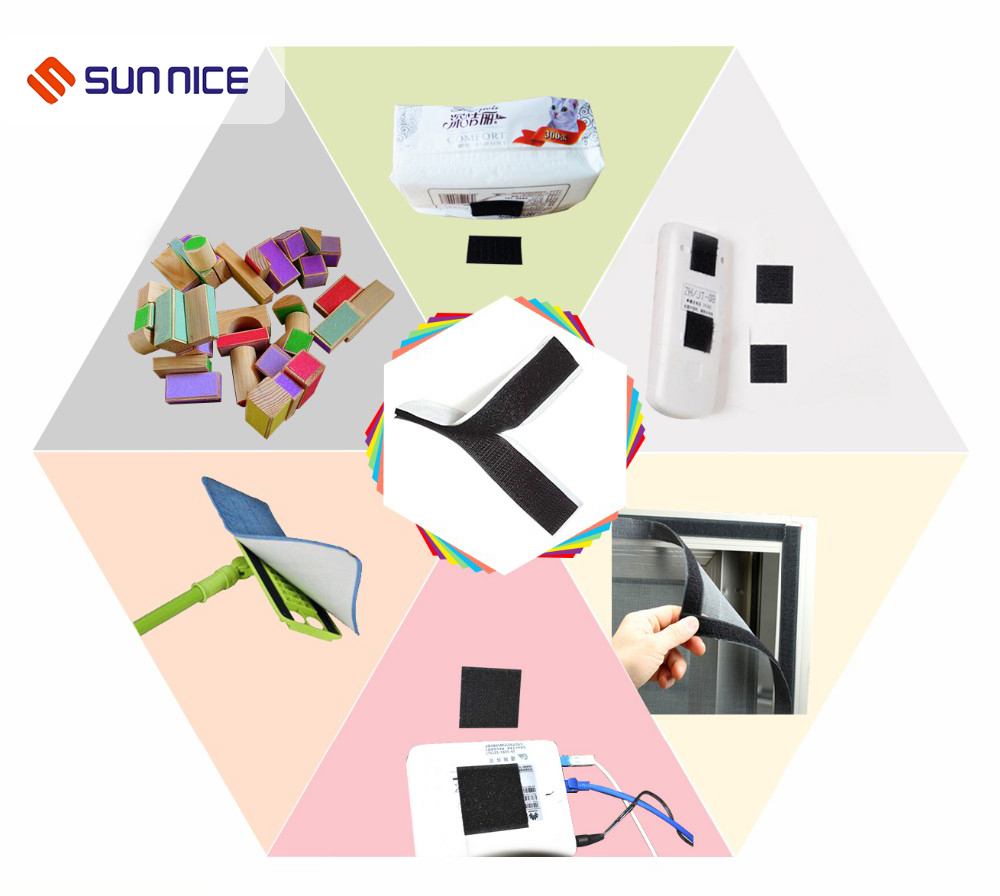 Onze voordelen
Kan worden gewassen, kan op de klant gedrukt worden LOGO trademarkcolor fastness 4 +, in lijn met een verscheidenheid aan milieu-eisen,
13 jaar professionele hook and loop productie ervaring. Concurrerende en redelijke prijs wordt geprezen door de nieuwe en oude klanten
Knip netjes, borstels uniform, standaard specificaties, de fout rate control tot 0,5 mm of zo, haak en lus herhaaldelijk bindend meer dan 10.000 keer.
bedrijfsinformatie
Shenzhen Sunnice Textile Co, Ltd opgericht in 2004, is een fabrikant die inzet voor onderzoek en ontwikkelen, produceren en verkopen van de magie tapes en karton bandjes.
Ons bedrijf heeft meer dan 100 professioneel en technisch personeel, we hebben geavanceerde machines en uitrusting geïntroduceerd en getraind een aantal hoogwaardig en kwalitatief hoogwaardig productiemanagement team, dat in strikte overeenstemming is met het kwaliteitsmanagementsysteem van ISO-9001 van de traditionele OEM upgraden naar ODM, en biedt eersteklas magie tapes en diensten voor binnenlandse en buitenlandse gebruikers. Onze producten omvatten lijm klittenband, magie riemen, pallet wraps en andere magie tape producten.
Wij zijn blij met nieuwe en oude klanten uit alle lagen van de bevolking contact met ons op voor toekomstige zakelijke relaties en wederzijds succes!
Welkom voor samenwerking op elk moment!

Product Categorie : Hook and Loop > Zelfklevende haak en lijn